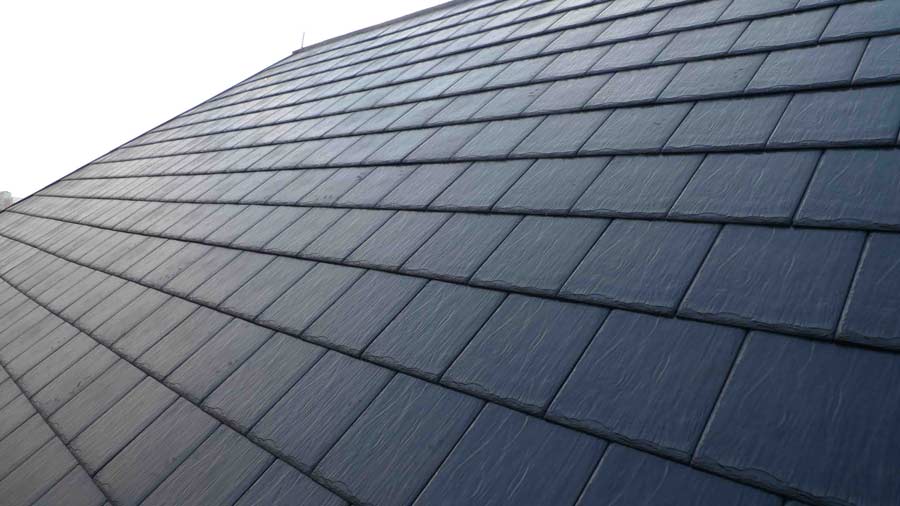 Most of the time, a homeowner will assume they need a brand new roof once they spot the first leak in their ceiling. However, a leak could point to a number of different roofing problems. While a brand new roof may be needed in some cases, roof repair may be the best option at other times. We're here to help you determine whether you need roofing in Newnan, GA or just roof repair.
Roofing Newnan, GA
First, you'll need to decide if you can patch the leaks in your roof and repair the damages areas. Then, you'll have to determine if a partial or complete roof replacement is needed. If you do need to replace the roof, you'll then have to figure out if you should roof over the existing roof or remove the current roof. Since some of these options are costly, you want to make sure that you're making the best decision possible before moving forward.
How to Know When You Need a Roof
Wondering if it's time to replace your roof? Keep an eye out for these red flags.
Your roof is older than 20 or 25 years. A typical, quality roof will last between 20 and 25 years.
The shingles are buckling or curled. This is a tell-tale sign that you need a new roof. Take a look at the home's slopes that get the most direct sunlight – if the shingles are losing their granules or they're curling, it's possible because they've run their course. It could also mean that there's something wrong with the roof. While you may think that you can simply have the shingles replaced in order to repair your roof, that's not always the case. While damaged shingles can be removed singularly, it can be difficult to match the new shingles to your roof. You may not like the look of a mismatched roof, especially if you're planning to sell your home at some point.
You have breaking or missing shingles. Roof valleys are extremely important because this is where rain and melting snow flows into the gutters. If the roof valleys are comprised because of problematic shingles, your roof may start to leak. Also, take a look to see if the shingles' tabs are still intact. If they're not, you may need roof replacement.
The shingles are losing their granules. Check out the gutters to see if they've been collecting shingle granules. When a roof is getting to the end of its life cycle, it will lose a lot of granules. Also check to see if there are darker spots of color on the roof – this is a sign that the granules are wearing away.
You can see light streaming in through the roof. Head up to the attic to see if you can see light coming in through the boards in the roof. If you can see light, that also means that water can get in. This is also a good opportunity to check for any moisture that may be in the insulation. You can also head onto the roof and walk around to see if there are any bouncy or spongy areas. If you feel areas like this, it's a good idea to get in touch with a roofing Newnan company.
You need partial roof replacement. While your entire roof may not be damaged beyond repair, partial roof replacement can get tricky. Partially replacing a roof can sometimes become more work-intensive and costly than replacing the full roof. This is because replacing half the roof can cause certain problems, like having to remove several layers of asphalt roofing or having a lopsided effect.
You're going to need roof replacement in the next few years. If your roof is only in need of repairs now but it's closing in on its 20 year mark, odds are you're going to need roof replacement in the near future. If you're going to hire a crew to get up on your roof, you might as well have it replaced now instead of paying for repairs at the moment and then a replacement in the next five years.
You already have two layers of shingles. You can't put a new roof over two or more layers of roof covering. You'll need to completely replace the roof if this is the case. Adding a new roof on top of two or more layers of shingles can put too much weight on the structure of your home.
You don't want to deal with more roof problems for a while. If you feel like your roof is becoming a money pit, it may be time to replace it. While it may seem like it's going to cost you more upfront, you'll get a lot out of it. In the long run, you'll spend less than if you were to keep repairing it every few years. Plus, you may get some discounts on your property insurance by having a new roof installed.
You have asphalt shingles. Even though they're among one of the most common roofing materials, asphalt shingles are not known for their durability. People choose them because they're cheap and easy to install, but they're not going to stand up to harsh weather. If you think you need a roof replacement and you currently have asphalt shingles, you're probably right. There's also a benefit to having asphalt shingles, though – they're the most affordable option if you want to have another asphalt roof.
You're having problems with your metal roof. Metal roofing has a long life span and almost never needs to be repaired. If your metal roof seems to need a lot of repairs, it's often better to replace it than to keep repairing it. Metal roofing is durable and a lot of damage means that it's run its course and needs to be replaced.
Your wood roof is split. This happens because of a number of things, including mold, moss, dry weather or mildew. If the roof is splitting, it's time for a new one.
The roof deck is sagging. This is a huge sign that your roof isn't standing the test of time. A saggy roof deck points to serious water damage. You can also check for water damage inside – check the ceilings, walls and insulation for wetness.
How to Know if You Need Roof Repair
The chimney flashing is made from tar or roof cement. You'll want to replace the chimney flashing with a water-tight fitting, like a metal flashing system, which will provide a longer term solution.
You need more durable shingles. If the rest of your roof is fine but you find that you need more durable shingles to hold up to the weather in your area, you don't necessarily need a full roof replacement. By replacing the shingles with more durable ones, your roof will be able to stand up to severe weather like high winds or heavy snow. Keep in mind that you should remove the old shingles and fasten the new shingles right to the roof deck. They'll be stronger this way than if they're layered on top of the old shingles. When you remove the old shingles, use the opportunity to check out the structure of the roof deck to make sure it doesn't need any repairs.
You have a leak but the shingles are still in good condition. A leak doesn't mean you have to immediately have your roof replaced. When the shingles are still looking good, the water is getting through another source, like a couple of bad shingles, flashing or a pipe opening. Professional repair can take care of these issues without requiring you to completely replace your roof.
You can't afford a complete roof replacement. Even if you need a roof replacement, sometimes you simply can't afford it. If this is the issue you're facing, roof repair will be better than nothing. Down the road, you may be able to afford the roof replacement. In the meantime, some repairs done by a professional will help you squeeze more life out of the roof you currently have.
You have wood roofing. Sometimes wood roofing will need to be replaced, but it's also important to note that they require a lot of maintenance. You may be able to get away with some roof repairs for the time being. However, once the roof needs extensive repairs, you may be better off having it replaced. This is why it's so important to have a professional assess your roofing needs.
You have slate roofing. While you may need to replace a slate roof at one point or another, they're extremely durable and last a very long time. Don't assume that you need to replace a slate roof after 25 years, like you do an asphalt roof. Instead, consider some roof repairs you can make to stretch out its life a bit longer.
You have tile roofing. Like slate roofing, tile roofing is very durable and will last for a minimum of 70 years. Since tiles can be incredibly expensive, you're almost always better off repairing the roof rather than replacing it. It's also important to note that slate and tile are brittle and may need some small repairs during their life span.
Your metal roof was damaged by impact. While metal roofing is durable and almost always requires replacement instead of repair, there is an exception: damage caused by impact. If you're not dealing with repeat problems, like leaks, but the roof was damaged by one major impact, you can have it repaired instead of needing to get it replaced.
In order to get the most out of your roof, make a point to regularly inspect it. Early detection is the best way to have your roof expertly repaired before it's too late and you need it replaced. Consider having a professional check your roof twice a year to assess its state. Both the roof itself and the ceiling of your top floor should be inspected.
It's important to make good decisions when it comes to your roof. This is the best way to minimize long-term problems and unnecessarily expensive costs. If you're dealing with any roof issues, Eagle Watch Roofing, your local roofing Newnan, GA, company is here to help.