Your Roof and Curb Appeal
Like many moments in life, selling your home can be all about first impressions. But when it comes to your home, the first impression isn't the view when you walk in the front door. Instead, realtors talk about curb appeal, that first look at your home when you drive or walk up. Before a buyer has even entered your home, they have formed an opinion based on the outside of your home. And that impression, like all first impressions, can be hard to shake. A home with poor curb appeal that looks shoddy from the outside can be hard to redeem. But excellent curb appeal, a home that sparkles at first sight, can set the stage for an excellent walkthrough.
Homeowners can significantly improve their chances of selling their home for maximum value or increasing their home equity by installing a new roof. Many homeowners select roofing styles that will help the home fit in with others in the neighborhood. Others like to stand out a bit with a premium look. Roofing contractors can help homeowners decide which material is the best for their needs.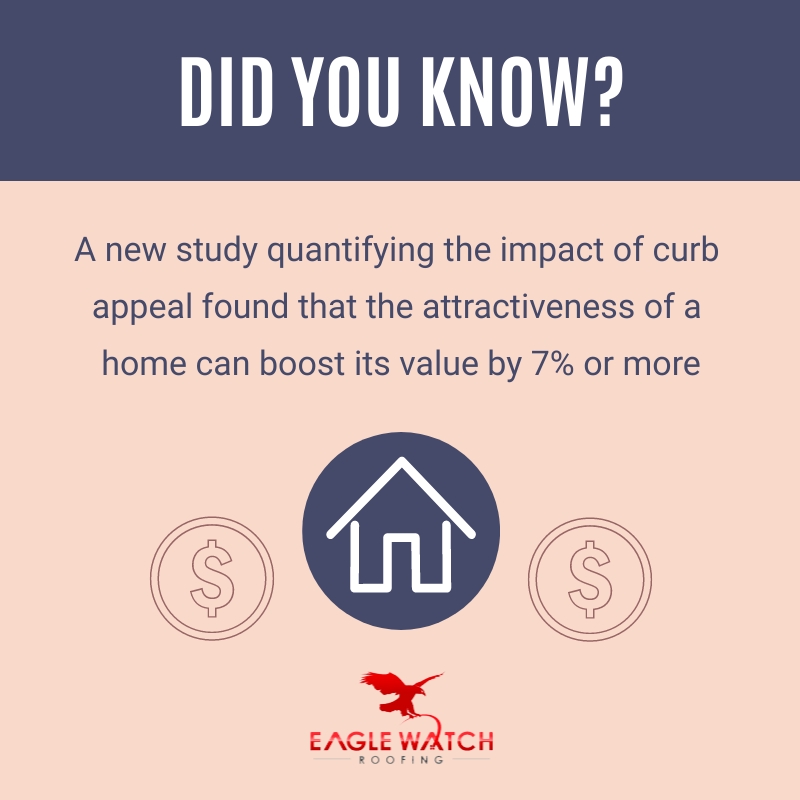 Making the Right Choices for Curb Appeal
Property owners have many choices when it comes to roofing. Talking to roofing contractors is the best way to determine the ideal solution for your specific situation. For instance, a person who plans to sell their home may not want to pay the high cost for a metal roof unless the warranty is transferable and the buyer is going to take on most of the cost. A person who is staying put for decades can get around 50 years out of a metal roof, preventing the need for extra maintenance and repairs for years to come. In most cases, homeowners opt for asphalt shingle, which has been the most popular residential roofing material for nearly a century. But even with asphalt roofing, choices range from basic three-tab styles that can last 20 years to premium architectural shingle that can last up to 50 years.
Experts recommend that people who wish to sell their home should have necessary roof repairs made before the open house. Increasing the curb appeal of a home starts with the outside because you cannot sell a home if people think the outside is sub-par. Sellers tend to get closer to market value for their homes when the roof is in good shape. Residents who believe they have roof issues should err on the side of caution and have it looked at quickly. If you're planning on selling your home, contact Eagle Watch Roofing today to schedule your no-obligation inspection and repair estimate.