Reasons To Get New Gutters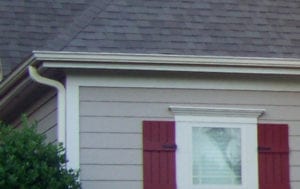 Gutters are an important part of any home. Without a rain water redirection system, even the most sturdily built structure would suffer irreparable water damage after a while. Below are three of the main reasons why the gutter system at your home may need to be replaced.
First, if there are visible cracks in your gutter system, you will want to have it replaced as soon as possible. Even one rainstorm can do significant damage to a home if rain is allowed to escape a gutter and seep into the structure. In addition to that, cracks in a gutter will only continue to grow larger with each instance of precipitation. Can you see paint peeling in places around the exterior of your home? Are there visible water stains on the walls? These are sure signs that your gutter system needs to be updated.
The second reason why getting new gutters is a great thing is that doing so will increase the value of your home, not to mention give it an attractive new look. Insurance companies will often look favorably upon a new gutter system as well, possibly resulting in lower home insurance premiums over time.
Lastly, perhaps the most important reason for getting new gutters is that investing in gutter replacement is better than investing in the repair of serious structural damage caused by rain water in the future. It is in this way that a gutter system will always be looking out for the best interests of your home as a whole, not just making sure you can get in and out the front door without being soaked. There are many exciting gutter types available to you today, including aluminum, vinyl, open and fully enclosed drainage systems. It is recommended that you find a local gutter installation contractor to help with your project, as this will ensure a professional, safe and quality installation. Eagle Watch Roofing is such a contractor. We can assess your situation and recommend the best course of action. Call us today.