The Impact Your Roof Has on Your Selling Price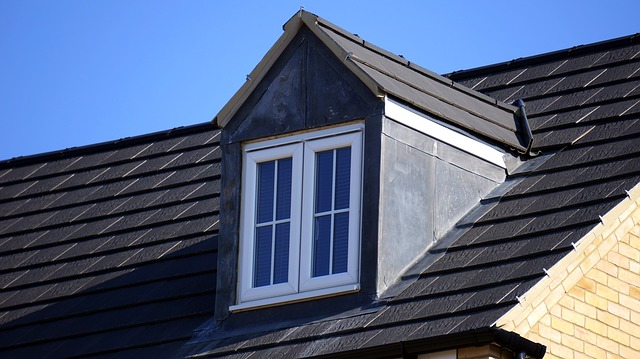 If you intend to sell your home, you want to do all you can to get top dollar. You have probably already taken note of items you could fix up to boost your home's value. Perhaps some repairs to the interior of your home, or maybe you could even remodel a bathroom. Depending on the house, there are quite a few things you can do to increase your home's value. Many homeowners focus on dressing up the interior of the property or sprucing up the yard. But many fail to look up. They are unaware of the significant impact your roof has on your selling price. In fact, the condition and quality of your roof can have a substantial effect on how fast you sell your home and for how much.
The roof of your home is one of the most significant features on the exterior of your property. Depending on the design of your home, your roof could make up a third of the exterior view of your home or even more. So your roof has to impress.
The appearance and quality of your roof impact the selling price in several ways. With a closer look at how your home's value is affected by the condition of the roof, you may be ready to call a roofer Peachtree City trusts to your property.

Curb Appeal
Curb appeal is one of the important ways that roof condition impacts selling price. Properties that have great curb appeal may be more appealing to buyers. They to sell faster and at higher values. A new roof means that your home will get more attention than homes with less curb appeal. But a roof in poor condition may have the opposite effect. It can discourage interest in the property because the property appears to be poorly maintained, old, or just needing a lot of work.
Actual Condition of Your Home
While curb appeal will get buyers in the door, it is really just a first impression. Once a buyer is interested, they will reevaluate your home based on its actual condition. So the condition of your home is critical to the selling price as well.
Your roof's condition affects negotiations after the home inspection is completed, once the status of your roof has been established. In the event the roof needs to be repaired or replaced, the buyer may attempt to negotiate the repair costs with you. Any anticipated expenses related to the roof can bring down the total sale price.
Has Your Home Been Properly Maintained?
Property maintenance is also a factor in a home's sale price. Separate from the condition of your home, home buyers want to know that your home has been appropriately maintained. A well-maintained home is less likely to develop problems in the future after the sale is complete. If it looks like the house has not been maintained, even if the current condition is good, buyers may worry about problems to come.
Homes that have recent updates, or other improvements that indicate proper maintenance, may command a higher price. This is particularly true if a major roof overhaul is combined with other significant improvements, such as a new HVAC unit or new flooring. Buyers can feel confident that the home has been maintained and improved over time.
Lower Insurance
When buyers look at how much home they can afford, one of the factors is the cost of homeowners insurance. The cost of insurance plays a significant role in the amount of money a buyer can spend. So a home with low insurance premiums can sometimes command a higher price. One way to bring down homeowners insurance rates is to install a new roof. Insurers know that new roofs are less likely to become insurance claims, so they can lower their premiums. That may be quite attractive to a home buyer and helps your home sell quickly and for top dollar.
Could A New Roof Help Your Home?
Contact Eagle Watch Roofing, your roofer in Peachtree City, for an inspection. An inspection is a great way to determine if your roof needs to be repaired or replaced. And even if the roof does not need service, an inspection can help your selling price. Just provide buyers with a copy of the clean inspection report, and they will know they are buying a great roof, a roof worth your asking price.