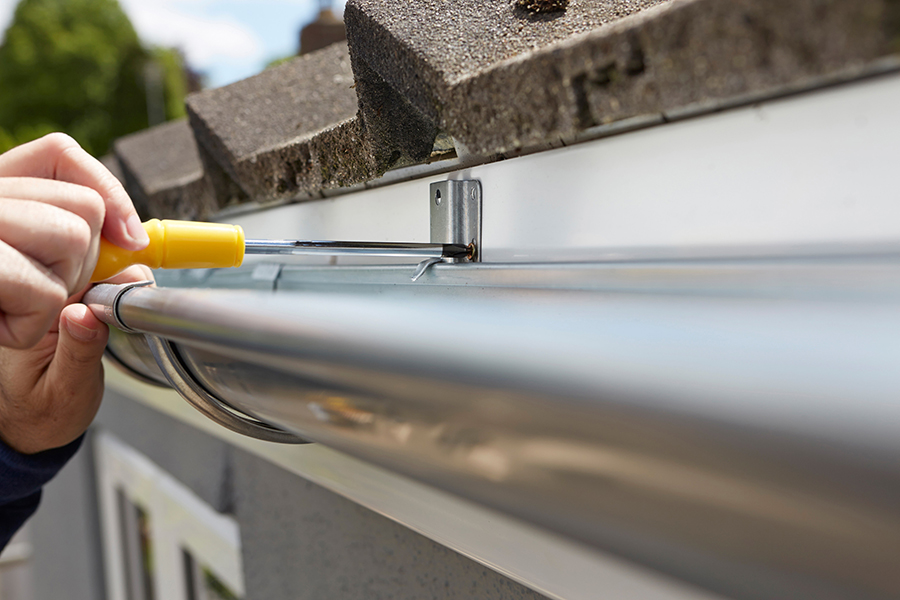 If your gutters in Newnan are sagging, rusted or falling off of your roof, now is the time to contact our roofer in GA and have them replaced. We offer gutters made from aluminum, vinyl and copper to coordinate with your home's roofing, siding and trim. We also replace old downspouts to facilitate the drainage of water away from your home's foundation.
Reasons for New Gutter Installation
Gutters are responsible for collecting water as it drains off of your roof. The gutters are installed at a slight angle so that the water can drain into the downspouts and then be dispensed several feet away from your home's foundation. Properly functioning gutters are essential to the performance of your roof and the structural integrity of your house. There are many benefits to installing new gutters in Newnan.
• Extend the Lifespan of Your Roof
New gutters can help to extend the lifespan of your roof. By keeping water from pooling on your roof's surface, your shingles or tiles will last longer. You may not have to prematurely replace your roof if you have new gutters installed.
• Protect Your Home from Roof Leaks
Installing new gutters can help to protect your roof from leaks. Gutters that are free of rust and properly angled help to stop water from pooling and backing up and underneath of your shingles. This is especially important during the winter. Freezing temperatures may cause an ice dam to form. With new gutters, your risk of an ice dam is lower.
If you have any questions about gutters and how they work, our installers are ready to help. With new gutters on your home, it will look better and and add curb appeal. If your gutters need to be replaced, your local roofer in Newnan, GA is ready to help. Call us today to schedule an inspection and get a free estimate for high-quality gutters.