Rain Gutters Protect a Building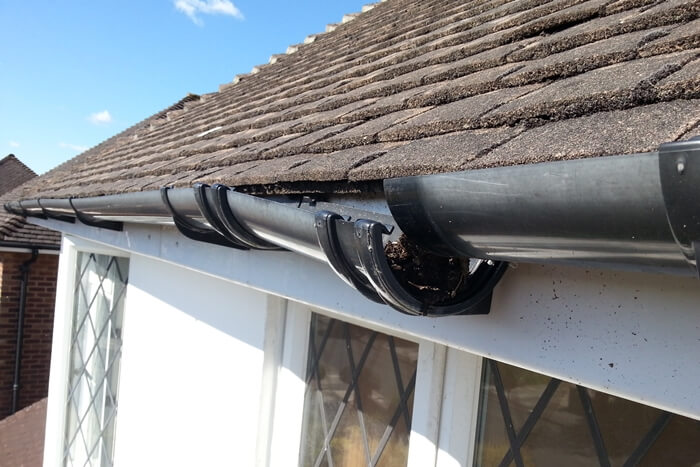 If you haven't inspected the rain gutters on your home or business, then it is time to call a roofing contractor. Roofing in Newnan, Ga., experts also make repairs to a building's rain gutters and downspouts. You might take the rain gutters on your business or home for granted because the items are difficult to reach, but when the devices are degrading, there are several problems that occur. Gutters capture the rain that flows from a rooftop to prevent damage to the siding and foundation of a building. When rain gutters are in good condition, a building is less likely to incur damage from torrential rains or melting snow.
Choose Your Favorite Material
Gutter repair requires the expertise of knowledgeable technicians who have the tools and supplies necessary to work on a rooftop. When you contact one of our gutter experts in Newnan, Ga., they will inspect your property's gutters to determine how to make a repair. If your gutters require cleaning, repair or a total replacement, then you can choose from a variety of materials, including:
• Plastic
• Aluminum
• Steel
• Zinc
• Iron
Request Precise Rain Gutter Measurements
In addition to selecting the rain gutter's material, you can choose a color that matches or complements the exterior of a building's siding or its rooftop. You might want an open gutter system that permits easy removal of debris such as nests, but there are also enclosed gutter systems. The model of gutters that you choose might depend on your budget, but you need to consider the area where you live when making a selection. If a home is surrounded by trees, then a closed gutter system is preferable to avoid frequent leave removal. One of the most important aspects of gutter installation is making sure that the technicians measure each section precisely before connecting the pieces together.