Filing An Insurance Claim to Cover Roof Damages
For any homeowner, damage to your roof — due to severe Georgia weather conditions like wind storms and large hail — can be a devastating blow to the way in which your home functions.
Roof damage is not only visually unpleasant, but over time it can cause structural issues — by allowing excess water to enter your home — posing health risks for you and your family as a result of possible mold growth and unwanted vermin, which will have easy access to your indoor spaces. 
This is why ensuring your roof is quickly repaired is the smartest decision a homeowner can make. Though, this may be easier said than done.
Discovering Your Homeowner Insurance Coverage
Albeit an unfortunate reality, you may find your homeowner's insurance reluctant to cover most or all of your roof's repairs once it's been damaged. 
This may be due to a few reasons.
When looking for insurance coverage for roof repairs, it's important to figure out if your particular homeowner insurance plan will even cover your damages to begin with. 
You can do this by pulling up a copy of your insurance plan (which you should have on file) and inspecting the particular causes your plan will cover. 
For example: if your roof was ravaged during a hailstorm, your plan should clearly cite hail damage as something fully or partially covered.
Finding a Georgia Roofing Company That Helps With Insurance Claims
It's rare to find a roofing company that, on top of quality repairs and roofing installs, also offers help in filing an insurance claim for damages to your home's roof.
For Newnan, Georgia residents, Eagle Watch Roofing proudly aids in insurance claims for homeowners dealing with damages to their roof from severe Georgia weather conditions. 
The company has been a Northern Georgia staple for quality roofing and gutters since 1999, and, with their years of expertise in the roofing industry, have been responsible for some of the most impressive roofing projects; offering only the highest quality materials as well as an array of options to fully personalize your roof to fit your particular home perfectly.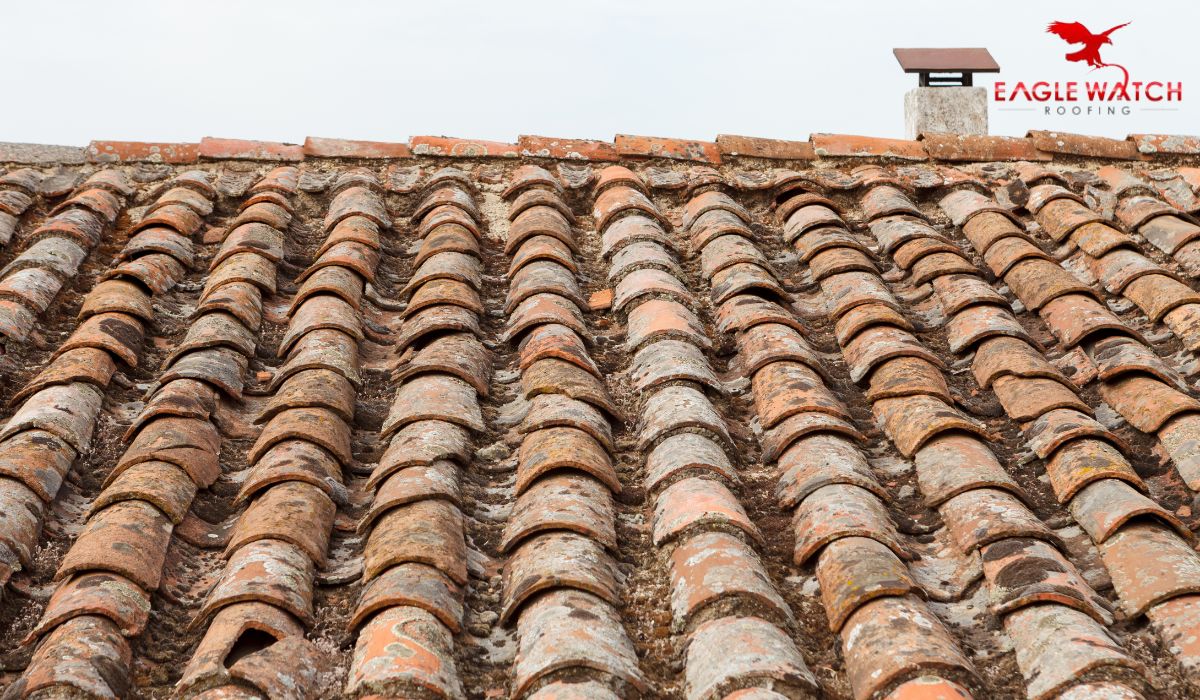 How Eagle Watch Roofing Can Ease The Burden of Insurance Claims
Not only will Eagle Watch meet with your adjuster, ensuring you receive a fair and thorough inspection of your property, but they'll also act as your representative during this inspection to provide their expertise on what needs to be covered by your insurance in order to restore your roof fully.
Once your insurance approves your claim, Eagle Watch will then make sure your insurance company is paying the current industry standard regional prices for all applicable damages. 
This allows Eagle Watch to make the necessary repairs based on the predetermined replacement costs.
We hope you're finding our roofing blog insightful and entertaining! 
To learn more about what Eagle Watch Roofing can do for your next roofing project, visit our 'About Us' page; or, visit our 'Testimonials' page to see what some of our satisfied customers have to say about their experience.
Conclusion
In conclusion, roof damage caused by severe weather conditions in Georgia can have far-reaching consequences for homeowners. 
Beyond the visual displeasure, it can lead to structural issues, health risks, and the potential for financial strain. 
Therefore, quick and effective repair is crucial. 
However, the process can be complicated, particularly when dealing with homeowner insurance coverage.
FAQs
What types of weather damage are typically covered by homeowner insurance?
Homeowner insurance plans often cover damages caused by natural disasters such as wind storms, hail, and tornadoes. However, it's essential to review your policy to understand specific coverage details.
How can I determine if my homeowner insurance covers roof repairs?
To determine coverage, review your insurance policy document to identify the causes of damage it covers. If your roof damage aligns with the covered causes, you may be eligible for a claim.
Why might my homeowner insurance be reluctant to cover roof repairs?
Insurance companies may be reluctant to cover roof repairs due to the age and condition of the roof, pre-existing damage, or policy limitations. It's essential to understand the terms of your policy to anticipate potential challenges.
How can a roofing company assist with insurance claims?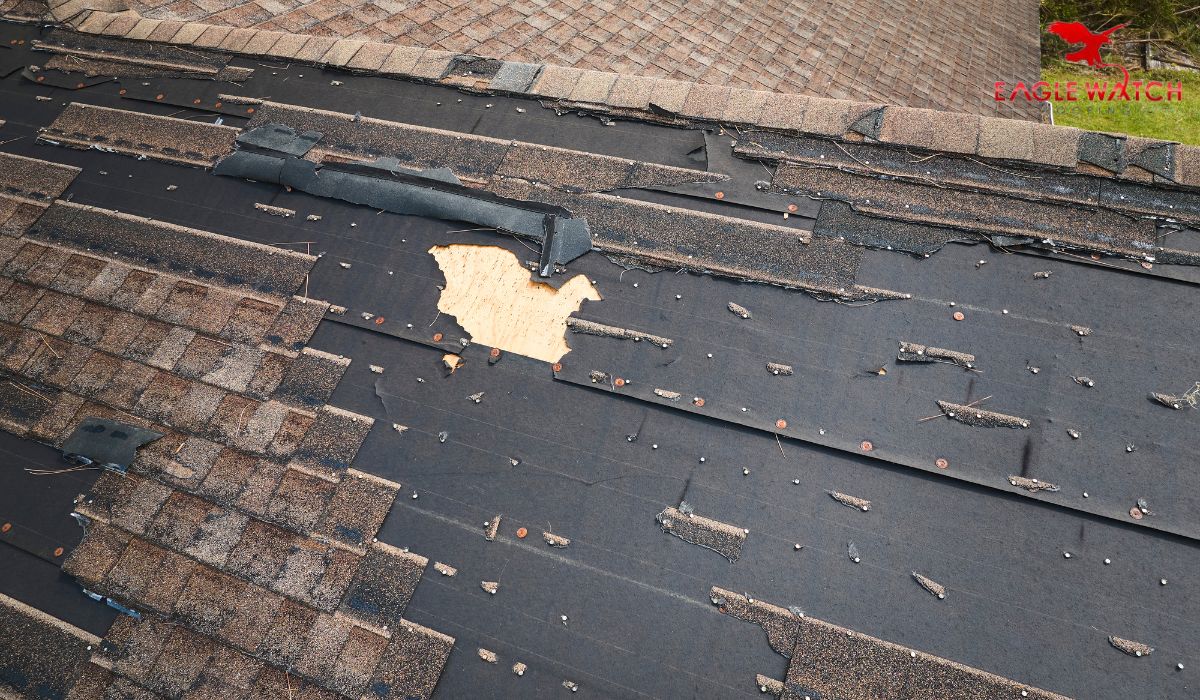 A reputable roofing company, like Eagle Watch Roofing, can help homeowners navigate the insurance claims process. They can meet with insurance adjusters, provide expertise on the extent of damage, and ensure that the insurance company pays fair and reasonable costs for repairs.
What sets Eagle Watch Roofing apart when it comes to insurance claims?
Eagle Watch Roofing not only offers quality roofing and gutter services but also specializes in assisting homeowners with insurance claims. They work to ensure a fair and thorough inspection and strive to make sure insurance companies pay industry-standard regional prices for damages, easing the burden on homeowners.
Is it necessary to get multiple quotes from roofing companies when filing an insurance claim?
While it's a good practice to obtain multiple quotes for repair or replacement, some insurance companies may work directly with a preferred roofing contractor. It's advisable to consult your insurance provider regarding their specific requirements.
How does the deductible work in roof damage insurance claims?
The deductible is the amount you're responsible for paying out of pocket before your insurance coverage kicks in. This amount varies depending on your policy. Roof repair costs will typically be reduced by the deductible amount.
What should I do if my insurance claim is denied or underpaid for roof damage?
If your claim is denied or you believe you were underpaid, you can appeal the decision with your insurance company. Consider seeking assistance from a public adjuster or attorney with experience in insurance claims to help navigate this process.
Can I make temporary repairs to prevent further damage before the insurance claim is settled?
Yes, making temporary repairs to prevent further damage is generally a good idea. Take photos of the damage, keep receipts for materials and labor, and document the steps you took to protect your home. These records may be useful for your claim.
Does the age of my roof affect the insurance coverage for roof repairs?
Yes, the age and condition of your roof can impact insurance coverage. Older roofs may be subject to depreciation, and insurance may not fully cover replacement costs. Regular maintenance and timely repairs can help maintain coverage for older roofs.